Welcome
Hey, I'm Ben and welcome to my portfolio. I have enjoyed learning how video games are made and creating different experiments in my spare time since I was in school. Once I finished school, I studied at Games Development at Northbrook MET for three years and learnt many different areas of making games. I first started playing around with Unity while I was at school, I finished my first project in the first year of college. Since then I've enjoyed programming different mechanics on many different projects in my spare time, currently focusing on virtual reality in Unity.
Skills
Projects
VTOL VR Multiplayer Mod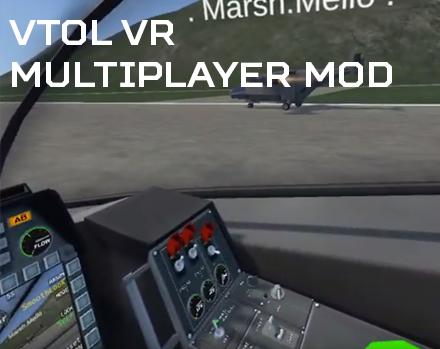 Back when I started the VTOL VR Mod Loader, I also started on implementing a multiplayer into the game. I first started with using the network solution DarkRift 2 then Forge Networking and have finally settled on Steam's Networking API after I had problems with the previous two. The mod is created in C# as a .net library which then gets injected by the mod loader into the game so that it can run my code.
VTOL VR Mod Loader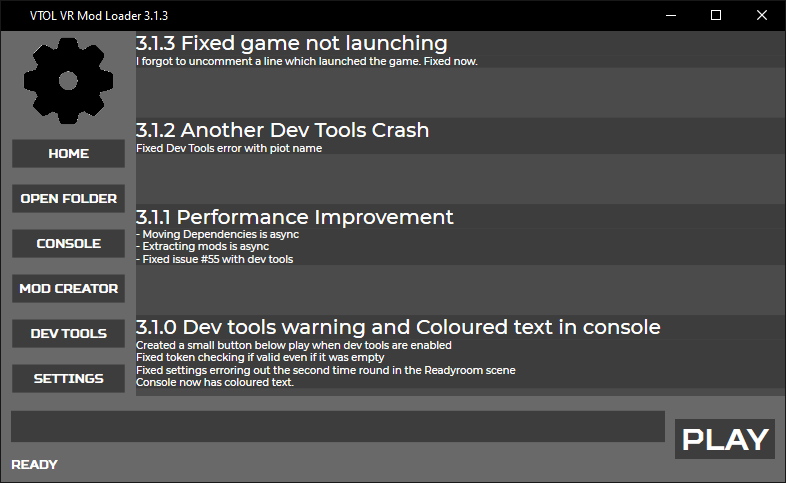 VTOL VR is a VR flight game which is available on steam. In April 2019 I created a simple WPF application with a .net framework class library which combined with a Unity Injector gave the ability for users to create their own mods for VTOL VR. I've been working on this since. I've created a website on the Python framework Django, setup a Ci/CD on Gitlab for both the site and mod loader and set up a VPS to host this all.
The Falling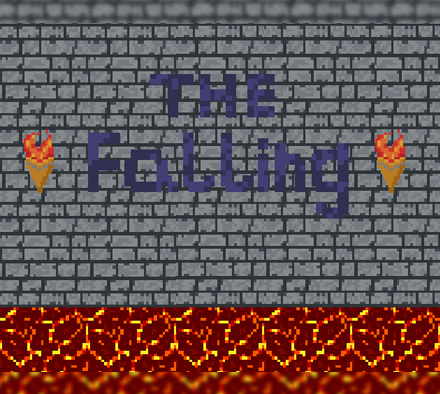 The Falling was created for a game jam which was hosted at our college. The theme was "5 seconds to live" and we teamed up with people from different classes. I ended up being in a small team of two, I was the coder and the other person was the artist, we decided to go for a simple platformer where you had to quickly pick the correct whole to fall into to collect the coin. You would have a brief time at the start to see where the coin was then the wholes would get covered up and you had to guess which one had the coin at the bottom.
Raft Modding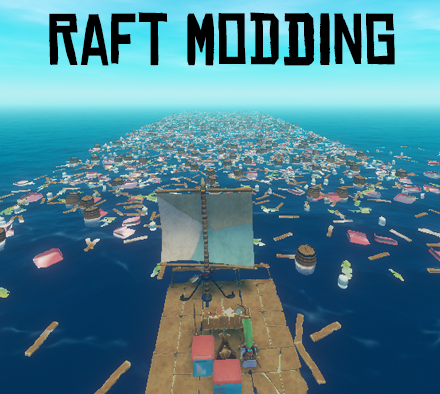 I have been apart of the raft modding community for a while and have created a couple of mods. Mods were first created as class libraries then you would place the dll in the mods folder but now you can just place CSharp files and it will compile it for you. All my mods were created by me alone and added small features to the game such as increasing a spawn rate of items, spawning items and increasing the size of nets.
Polluted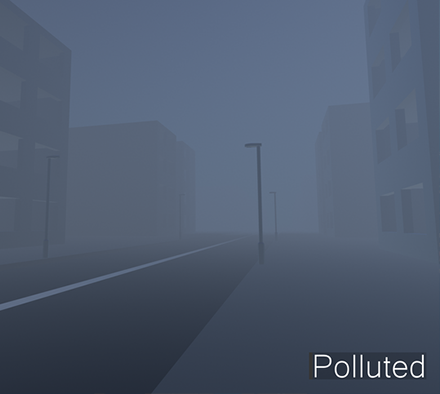 Polluted was my final major project for my last year at college. We had 13 weeks to create a game based on a chosen word, this project the word was "Forgotten". I decided to create a survival game where you are placed in an abandoned city and you are left to survive. For this project we couldn't work in teams, so all the art and programming was done by me.
UConsole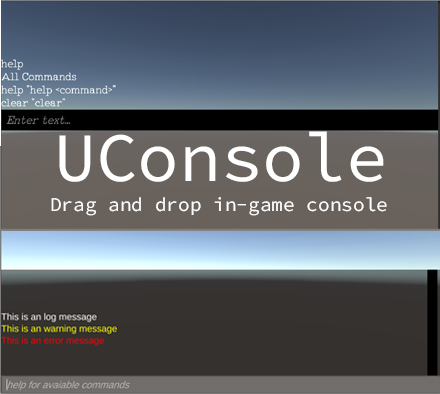 UConsole is a small standalone console you can add to existing games and then you can easily add custom commands. I made this because lots of my projects, during development I wanted a console where I could spawn things or test actions without having to play the whole game to get to that part. It's meant to be a drag and drop so you don't have to do much work to it.
Battleships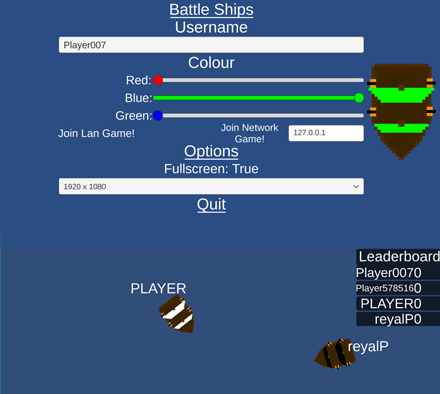 For Unit 12 at college, we had to create a game based on the theme Nautical in two weeks. For this unit, I tried to make a .io style game where users would spawn in a boat and had to skin other boats. BattleShips uses Forge Networking Remastered by Bearded Man Studios, then users would have to connect to a server by the IP because there was no master server to host a list of lobbies.
Editor Rich Presence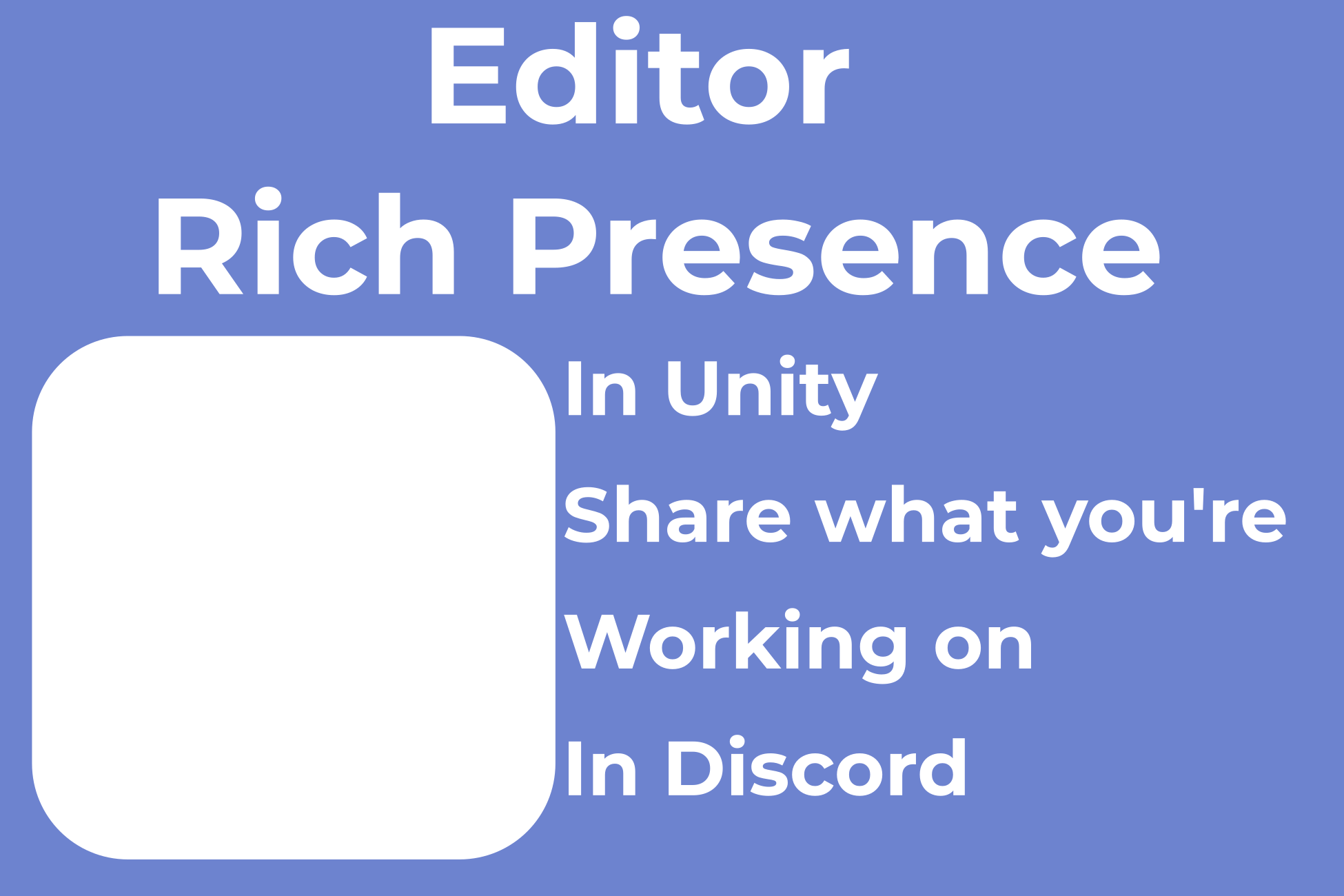 Editor Rich Presence is a plugin for the Unity Editor that displays what you are currently working on and which scene on your Discord profile. This is my very first attempt at trying to create an editor tool for Unity and releasing it.
VR Physics Gun
This was a quick prototype of recreating the Physics Gun from Garry's Mod in VR. I created this as soon as I got my first VR headset using Unity and SteamVR's Plugin 1.X.X before they had redone the inputs system in 2.0.0. This prototype was done over one weekend in 2018 and I would like to revisit it to improve it.
Block Factory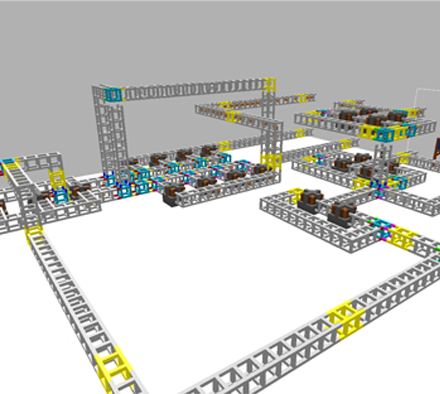 Block Factory was my final major project for my first year in Level 3 Games Development at Northbrook. This also was my first completed 3D game which made it to second in the category in action. The assets were created in Magica Voxel. I also used Magica Voxel to create the UI, I did this by creating the background panels then exporting it as a 2D image which I would use in the UI background.
Mythological Head Football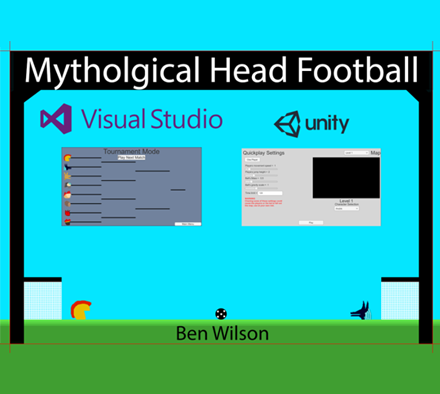 Mythological Head Football was my final major project in Level 2 Games Development at Northbrook. The theme was Mythology and from inspired browser football games, I created a head football game where you would play as different mythological gods. This was around the time when I first started using Unity back in version 5.4 and learning C# at the same time. I am really happy with how this project turned out as it and high expectations when I created the plan for my WordPress site.
Infected 2D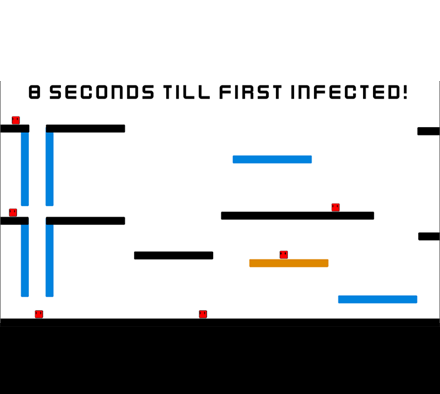 Infected 2D was the first game I made in my spare time. I created this while at college while creating Mythological Head Football because I wanted a project where I wouldn't have to keep documenting my progress. It was based off a simple concept of tag where one person was picked at random then the other local players have not to get tagged by them, then at the end of the timer the person tagged dies.
Links
You can contact me by email at me@ben-w.com or via one of these platforms below. Gitlab.